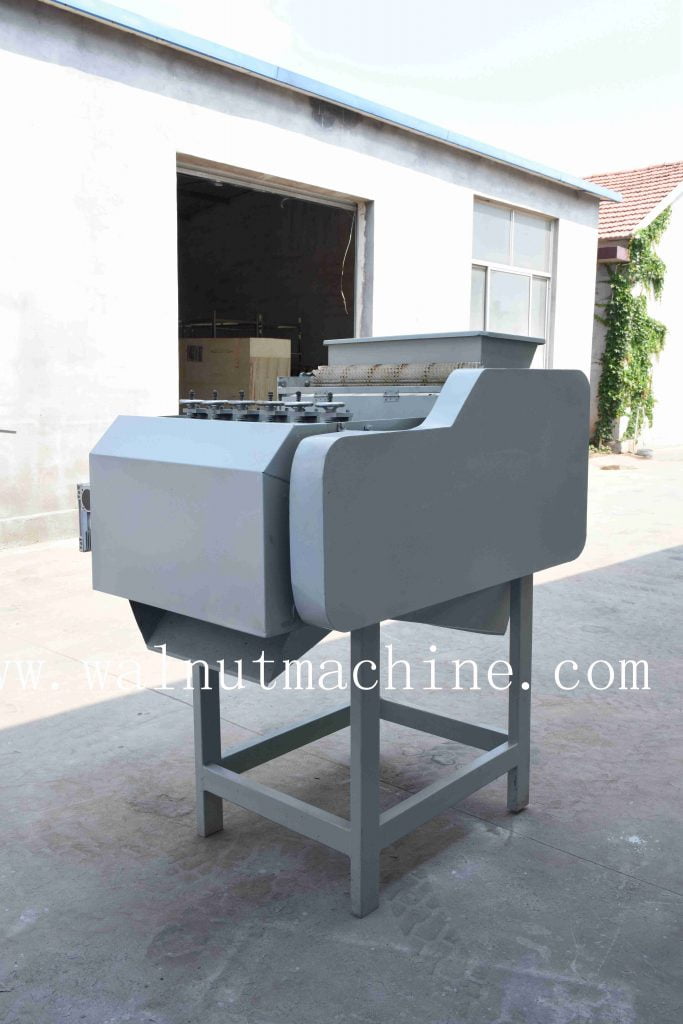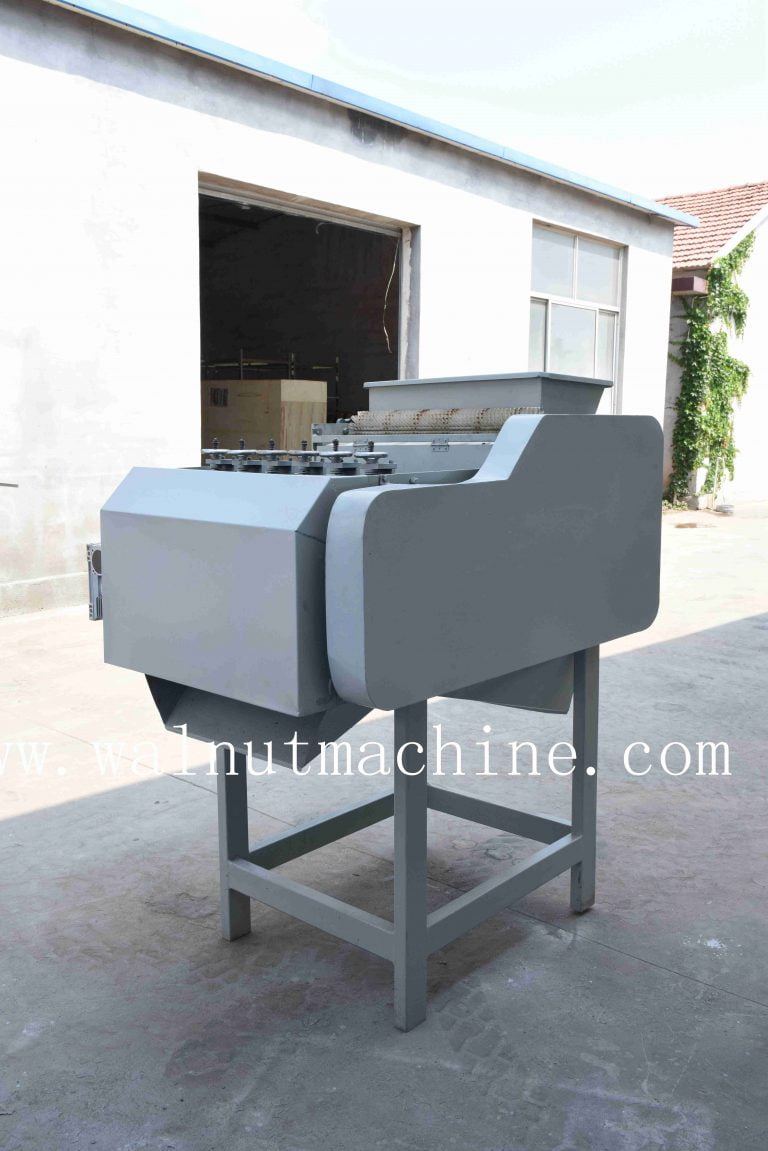 The automatic cashew nut sheller machine designed and developed by Shuliy Machinery is specially designed for the cracking of cashew nuts. There are many types of automatic cashew shelling machines for choices. Customers could make specific output according to their demand. The machine is easy to operate and highly efficient.
Working Principle of Automatic Cashew Nut Sheller
The automatic cashew breaker work through blades. Workers put raw cashew nuts into the inlet, and the nuts will fall into holes or be brushed into holes and conveyed to the cutting place. The blade is sharp and will not damage the whole kernels.
Watch Video of Cashew Shelling Machine
Characteristics
Workers only need to manually put the cashew nuts into the automatic cashew nut sheller machine, which will automatically crack the shells.
The machine can be operated by one person.
High capacity and low noise
You can open 4, 6, 8, 10, 12, 14 cashew nuts, and so on at the same time.
Reasonable design, exquisite structure, and small floor space.
Parameter
model
parameter
YK-4
Capacity: 150-200KG
(Open 6 nuts at a time)
Size: 1.45 × 1 × 1.55M
Weight: 500KG
Control mode: button control
Motor: 1.1kw
Voltage: 380V
Frequency: 50HZ
Shell opening rate: 90–95%
Unopened rate: 3%
Breakage rate: less than 5-10%
yk-5
Capacity: 30-45KG
(Open 2 nuts at a time)
Dimensions: 1.45 × 0.5 × 1.2M
Weight: about 200KG
Control mode: button control
Motor: 0.75kw
Voltage: 380v
Breaking rate: less than 5-10%
Frequency: 50HZ
Shell opening rate: 90–95%
Unopened rate: 3%

Capacity: 60-80KG
(Open 4 nuts at a time)
Dimensions: 1.45 × 0.7 × 1.2M
Weight: about 400KG
Control mode: button control
Motor: 0.75kw
Voltage: 380v
Breaking rate: less than 5-10%
Frequency: 50HZ
Shell opening rate: 90–95%
Unopened rate: 3%
YK-6
Capacity: 130-180kg
(Open 8 nuts at a time)
Size: 1.45 × 1.33 × 1.55M
Weight: about 480KG
Control mode: button control
Speed control motor: 1.5kw
Voltage: 380/220V ± 5% selected,
Frequency: 50HZ
Shell opening rate: 90–95%
Unopened rate: 3%
Breakage rate: less than 5-10%
yk-8
Production: 160-240kg
(Open 10 nuts at a time)
Size: 1.45 × 1.7 × 1.55M
Weight: about 700kg
Control mode: button control
Speed control motor 3kw
Voltage: 380/220V ± 5% selected
Frequency: 50HZ
Shell opening rate: 90–95%
Unopened rate: 3%
Breakage rate: less than 5-10%
yk-9
capacity: 200–280kg
(Open 12 nuts at a time)
Size: 1.45 × 1.9 × 1.55M
Weight: about 780kg
Control mode: button control
Speed control motor 3kw
Voltage: 380/220V ± 5% selected
Frequency: 50HZ
Shell opening rate: 90–95%
Unopened rate: 3%
Breakage rate: less than 5-10%
Automatic cashew shelling machine
More details