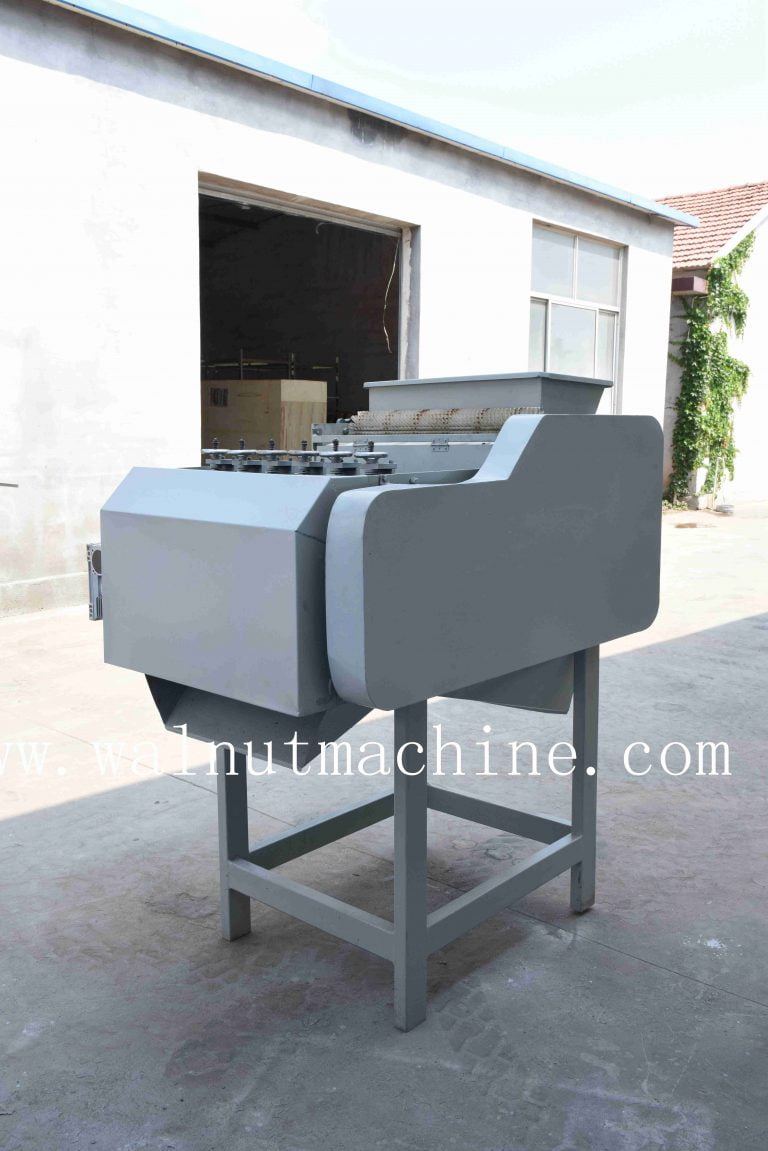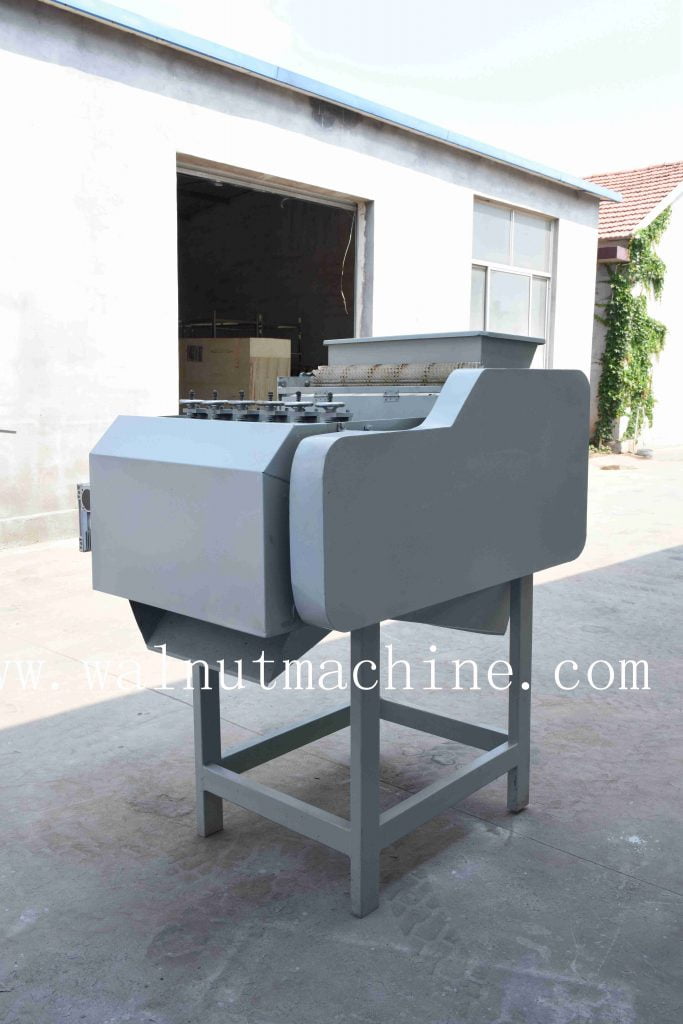 Instruction of Automatic Cashew Nut Sheller
The automatic cashew nut sheller machine designed and developed by our company is specially designed for the peeling of cashew nuts. First, the cashew nuts should be divided into 3-5 grades by manual sorting or screening machine, and then the cashew nuts can be shelled using a cashew nut sheller machine.
Characteristics
The automatic cashew nut sheller machine only needs to manually put the cashew nuts into the machine, automatically open the shell, easy to operate, and the machine can be operated by one person.
High capacity and low noise. You can open 6 .8 .10, .12, 14 cashew nuts and so on at the same time.
Reasonable design, exquisite structure and small floor space.
Parameter
model
parameter
yk-4
Capacity: 150–200KG(Open 6 fruits at a time)

Size: 1.45 × 1 × 1.55M

Weight: 420KG

Control mode: button control

Motor 0.75kw, voltage: 380/220V ± 5% selected,

Frequency: 50HZ

Shell opening rate: 90–95%

Unopened rate: 3%

Breakage rate: less than 5-10%

yk-5
Capacity: 60KG(Open 3 fruits at a time)

Dimensions: 1.45 × 0.5 × 1.2M

Weight: about 200KG

Control mode: button control

Motor 0.75kw, voltage: 380

Breaking rate: less than 5-10%/220V±5%,

Frequency: 50HZ

Shell opening rate: 90–95%

Unopened rate: 3%

yk-6
Capacity: 200–260KG(Open 8 fruits at a time)

Size: 1.45 × 1.33 × 1.55M

Weight: about 480KG

Control mode: button control

Speed control motor 1.1kw, voltage: 380/220V ± 5% selected,

Frequency: 50HZ

Shell opening rate: 90–95%

Unopened rate: 3%

Breakage rate: less than 5-10%

yk-8

Production:

260–340KG(Open 10 fruits at a time)

Size: 1.45 × 1.7 × 1.55M

Weight: about 560KG

Control mode: button control

Speed control motor 1.5kw, voltage: 380/220V ± 5% selected,

Frequency: 50HZ

Shell opening rate: 90–95%

Unopened rate: 3%

Breakage rate: less than 5-10%

yk-9
capacity: 300–380KG(Open 12 fruits at a time)

Size: 1.45 × 1.9 × 1.55M

Weight: about 620KG

Control mode: button control

Speed control motor 1.5kw, voltage: 380/220V ± 5% selected,

Frequency: 50HZ

Shell opening rate: 90–95%

Unopened rate: 3%

Breakage rate: less than 5-10%