Function of walnut shelling machine
Walnut shelling machine is mainly used for hard shelling of walnuts to achieve separation of shell kernels. Firstly, according to the different varieties of walnuts, the yield and the integrity rate of nuts are different. And then we can adjust the internal clearance to achieve a good shelling effect. The pecan cracker has a compact structure, high output, low breaking rate, and convenient maintenance, the ideal sheller equipment for walnut. It is made of high carbon steel and ordinary steel. And the upper part is a feeding hopper.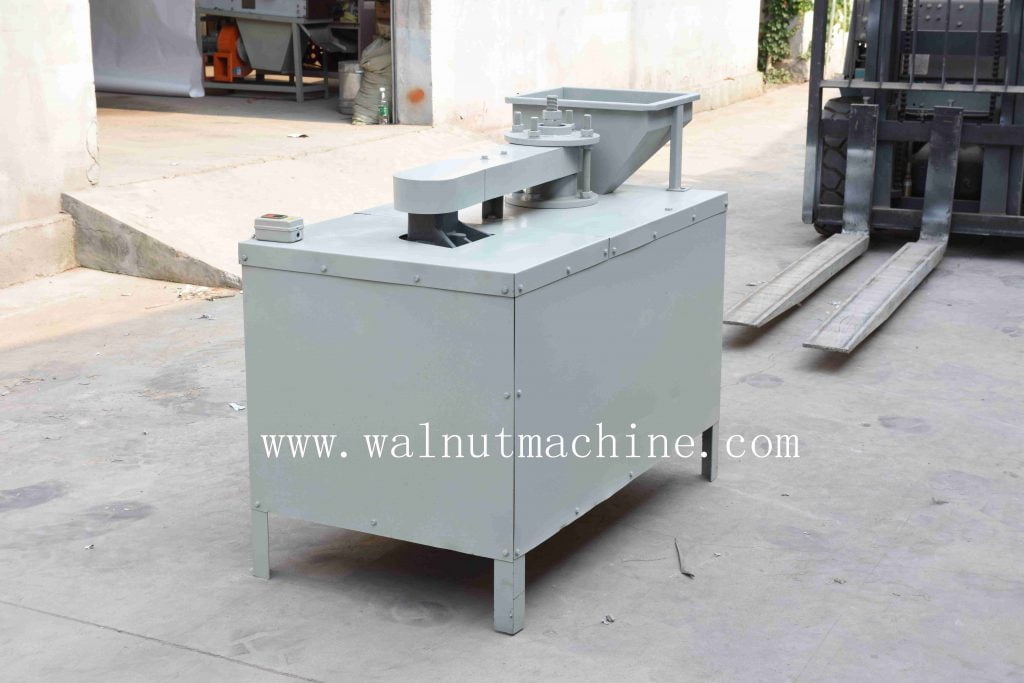 Features of pecan cracker
Walnut sheller is a new generation of hard walnut peeling machine with compact structure, full automation and easy operation.
It has the advantages of stable and reliable performance, high shelling efficiency, and low breakage rate of walnut kernel, good sorting and low loss rate.
Pecan cracker uses 380V power supply, motor power 1.5KW, small size, energy saving, easy to use, easy to operate, easy to transport.
High processing efficiency, two people can operate, can process hard walnuts about 500kg per hour.
Hard walnut sheller machine can also remove clods, stones, mulch and other debris in the walnut kernel.
Working principle
One is that the structure adjusts the motor speed to make the speed fast and the internal wind force suitable. The other is to achieve a good shelling effect by adjusting the internal clearance.
Product structure
The pecan sheller is made of high carbon steel and ordinary steel. It consists of a feeder, a mode stator, and a rotor.
Specifications
| | | | | | |
| --- | --- | --- | --- | --- | --- |
| model | Voltage | Power | Complete rate | capacity | Dimension |
| TZ-1 | 380V | 1.5KW | 90% | 500kg / h | 1.3*0.8*1.5M |
walnut shelling machine